Corporate Social Responsibility
Under the corporate philosophy, "KYORIN continues to fulfill its mission of cherishing life, and benefiting society by contributing to better health," the Kyorin Group works to make a significant contribution to the creation of an energetic society and economic development through activities based on the ESG (environment, society and governance) viewpoint. Through these activities, the Group also aims to achieve sustainable corporate growth and create corporate value in the medium to long term.
To achieve this, we consider it important to take our Corporate Charter to heart, and to build and maintain relationships of trust with all stakeholders*, and provide reliable products and services as a "company that supports healthy lifestyles," while at the same time continuously striving as a corporate citizen to fulfill our corporate social responsibility (CSR), beginning with the fundamentals of compliance and risk management and also emphasizing themes including human resources management, environmental management, and activities that contribute to society.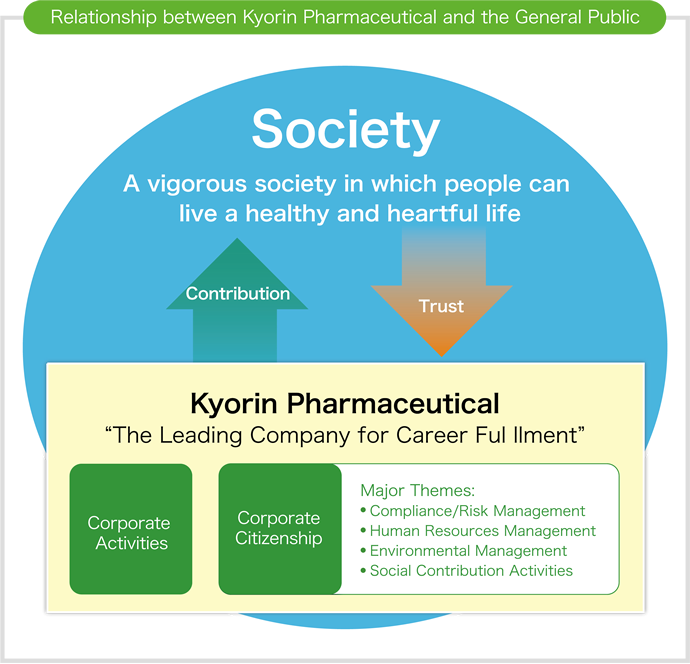 Corporate Social Responsibility