Kyorin uses the technology and knowhow it has developed in the field of ethical drugs to provide non-prescription drugs that meet the changing needs of society.
Against a social backdrop of a low birthrate, aging and rapid escalation of lifestyle diseases while trying to control medical care costs, common sense about health is changing as health consciousness is increasing. The Kyorin Group responds to various needs and provides over-the-counter drugs that are safe, reliable and trustworthy.
Over-the-counter Drugs Responding to the Era of Self-medication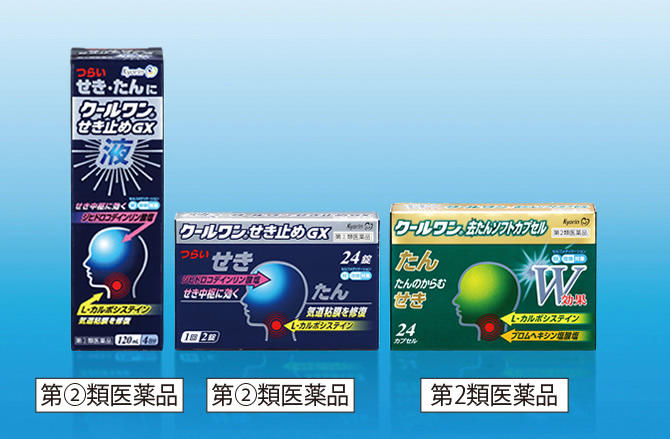 At a time when awareness of self-medication is rising, the Kyorin Group sells mainly the COOL ONE series, applying ingredients that proved to be effective for ethical drugs to an over-the-counter drug. By appropriately providing safe and effective information that had been accumulated in the ethical drugs business, the series is also highly regarded by medical professionals. In August 2016, COOL ONE Cough Medicine GX Syrup, a first liquid drug in the COOL ONE series, was newly launched. At a time when lifestyles are changing and requirements for health are diversifying, providing products with characteristics such as these will contribute to people's health.